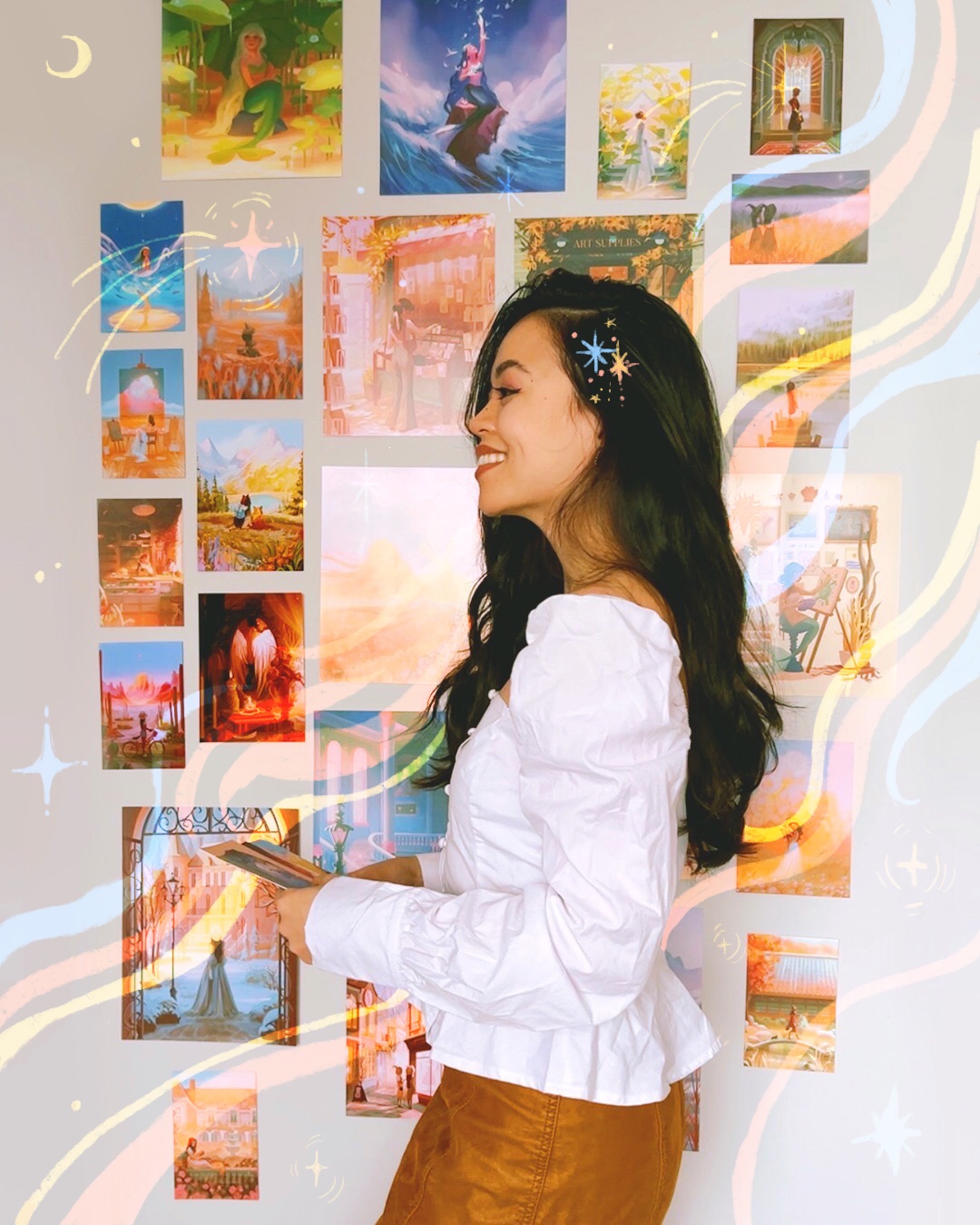 Hello! My name is Maxine Vee, and I am a freelance illustrator based in Greater Toronto Area. I love drawing whimsical illustrations, environments, and characters!  If you want to support my work, you can follow me on my social media, drop by my shop or support me on Patreon! Thank you for stopping by!  The best way to get in touch with me is through email:
info@maxinevee.com
!
I'm currently represented by 
Natascha Morris at The Tobias Literary Agency
Selected Clients
Walt Disney Studios Motion Pictures, HarperCollins, Scholastic, Penguin Random House, Bloomsbury Publishing, Macmillan, 3DTotal, Fantasy Flight Games, Lucasfilm Ltd, SpinMaster, ImagineFX
Collaborations
Noissue, Bonfire, Stickerapp, Reverie Puzzles
FAQ  Are you currently taking commissions? Unfortunately, all personal commissions are closed indefinitely. However, I am always open to commercial work and collaborations. Contact me here or info@maxinevee.com
Can I interview you for a school project?
I am currently not accepting to do interviews for school projects and assignments, as I get a lot of these requests!
Which programs and tablets do you use? I work on my iPad Pro 12.9 (2022) and Cintiq 22, and I use Procreate and Adobe Photoshop CC 2023.